Registrations have closed.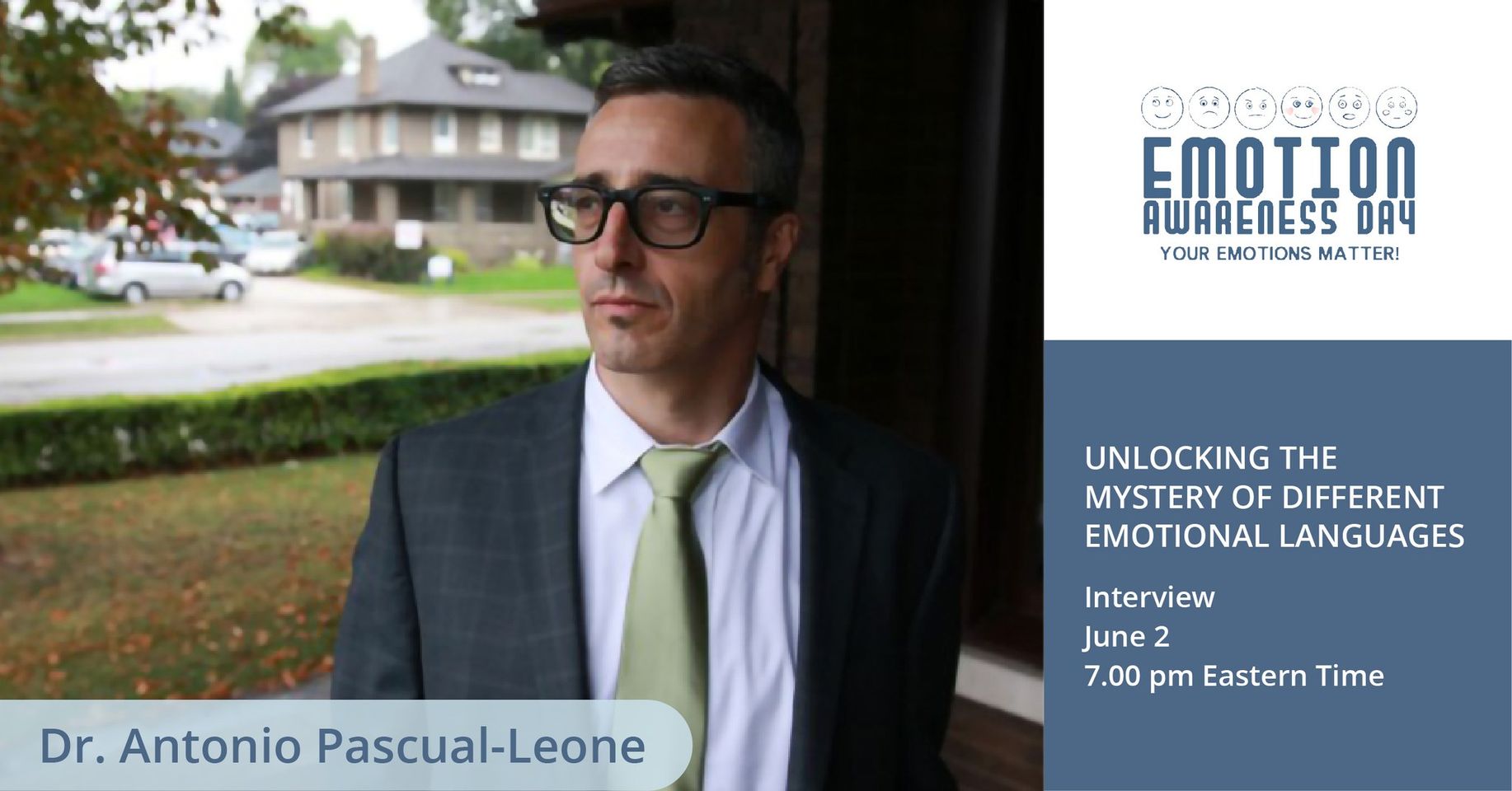 Interview with Dr. Antonio Pascual-Leone
624
624 people viewed this event.
Interview with Dr. Antonio Pascual-Leone – for anyone with emotions, interested in emotions!
In this interview Antonio will unlock the mystery of our different emotion languages and tell you what happens when your surroundings don't accept your emotion language and you disconnect from your emotions. How can we embrace the more masculine ways of showing emotions? And are people who show big tears and fears hysteric? Antonio is a psychologist and researcher who has dedicated his career to being curious about and working with emotions. He is interviewed by our emotions focused psychologist, Margrethe Standal Gleditsch.
The interview will be streamed on facebook June 2 at 7:00 pm Eastern Time (US and Canada). The interview last about 50 minutes.
Additional Details
Facebook - https://www.facebook.com/events/3457889477825381/